At the invitation of the Archbishop of Canterbury, His All-Holiness Ecumenical Patriarch Bartholomew paid a formal visit to Lambeth Palace from November 2-4, 2015.
There was special focus on discussion of the problem of migration in its pastoral, humanitarian and other dimensions.
The beauty of the city is not as heretofore scattered over it in patches, but covers the whole area like a robe woven to the fringe.
On Thursday, August 6, 2015, His All-Holiness Ecumenical Patriarch Bartholomew was awarded the Steward of Creation Award by the National Religious Coalition on Creation Care.
Metropolitan John (Zizioulas) of Pergamon's address for the launch of Pope Francis' ecology encyclical Laudato Si'.
Science and theology for a long time seemed to be in search of different sorts of truth, as if there were not one truth . . . This resulted in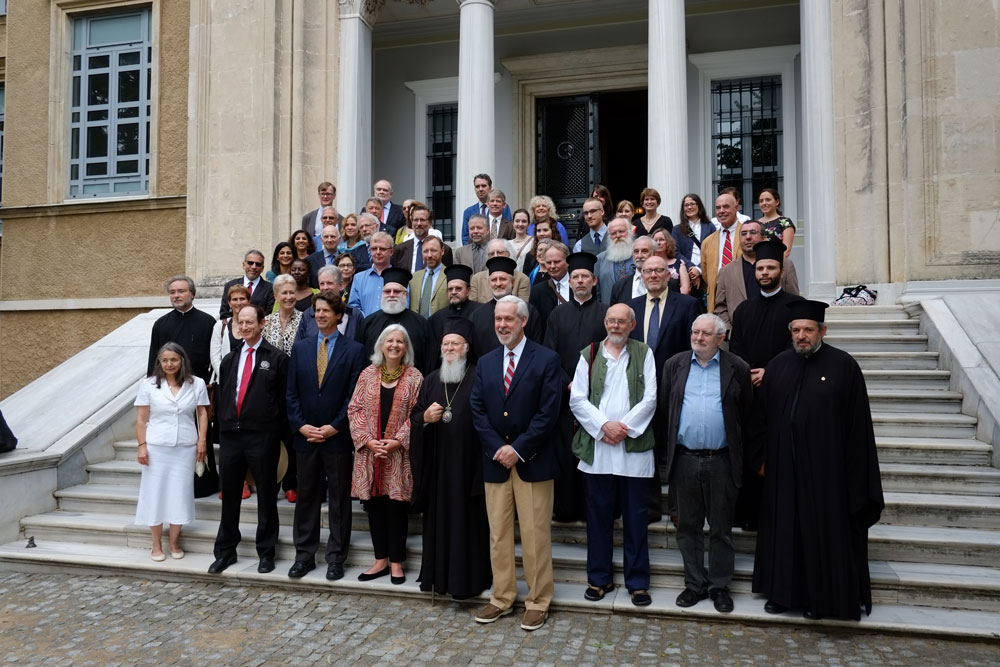 This is precisely how we welcome all of you to the second Halki Summit, organized under the auspices of the Ecumenical Patriarchate in close association and cooperation with Southern New
Over the past two decades, the Ecumenical Patriarchate and the Orthodox Church worldwide has drawn the world's attention to the deteriorating condition of our oceans.
The church of Agios Konstantinos in the town of Menemen in Turkey's western province of İzmir opened on Sunday for its first service in 93 years.