Tag: full-image
This year, 2018, the Orthodox Church celebrates the Glorious and Holy Pascha on Sunday, April 8.
The Christmas Fast begins on November 15 and lasts 40 days, concluding on December 24.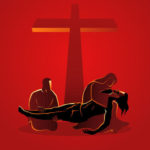 Holy Week and Pascha Schedule of Services in Hong Kong
The major themes and the meaning of each day of Holy Week.