Tag: full-image
There was special focus on discussion of the problem of migration in its pastoral, humanitarian and other dimensions.
Sunday, November 15, 2015, is the beginning of this year's Nativity Fast. The Nativity Fast is one of the four Canonical Fasting Seasons in the Church year.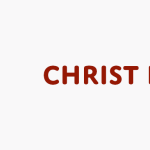 Come, then, let us observe the Feast. Truly wondrous is the whole chronicle of the Nativity.
In Hong Kong the Service will be conducted this year on Sunday, January 10th, 2016 at 13.00p.m. at Blake Pier in Stanley.
On Wednesday, January 6, 2016, the Great Feast of Theophany was solemnly celebrated by the Orthodox faithful in Hong Kong.
The Synaxis of Primates of the Orthodox Autocephalous Churches took place at the Orthodox Center of the Ecumenical Patriarchate in Chambésy, Geneva, from 21st to 28th January, 2016.
Official Announcement and Agreed Texts of the Synaxis of Primates of the Orthodox Churches Regarding the Holy and Great Synod 2016.