Tag: Christmas
"Have you not heard Paul saying, "You keep days and months and seasons and years; I fear lest I have laboured in vain for you"? Otherwise it is of the most extreme folly that from one day, if it be fortunate, to expect this from the whole year; but it is not of folly alone, rather this is the judgment of diabolical activity, not to entrust the things of our life to our own haste and eagerness, but to cycles of the days.
It's the blessed time not only to decorate our houses and offices but also to decorate our souls with the spiritual ornaments of fasting, prayer and humility.
The birth of Jesus was that moment in history when God sent His only begotten Son to become like us, taking on human flesh for our healing. This miracle of miracles took place though the ascent of Mary whom we call the Theotokos, Birth-giver of God.
Thus, we are commemorating our Lord's incarnation in order to experience on the one hand His great love for us and on the other to feel great gratitude for all the wonderful things He has granted us.
The second day of Christmas in the Orthodox Church is dedicated to the Theotokos.
Metropolitan Nektarios presided over the Christmas Liturgy in the presence of many faithful at Saint Luke Orthodox Cathedral on Wednesday evening, December 24th.
Sunday, November 15, 2015, is the beginning of this year's Nativity Fast. The Nativity Fast is one of the four Canonical Fasting Seasons in the Church year.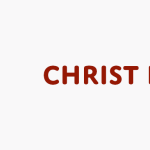 Come, then, let us observe the Feast. Truly wondrous is the whole chronicle of the Nativity.